Plate heat exchangers — the new trend in seawater desalination
28-07-2020
Seawater desalination technology is mainly divided into distillation method, reverse osmosis method, membrane distillation and freezing method, and distillation method is further divided into flash evaporation, multi-effect evaporation, pressure gas distillation, solar distillation and dew point evaporation. Heat exchangers play an important role in the desalination process of seawater, overcoming the effects of seawater corrosion, reducing energy consumption, and increasing heat transfer.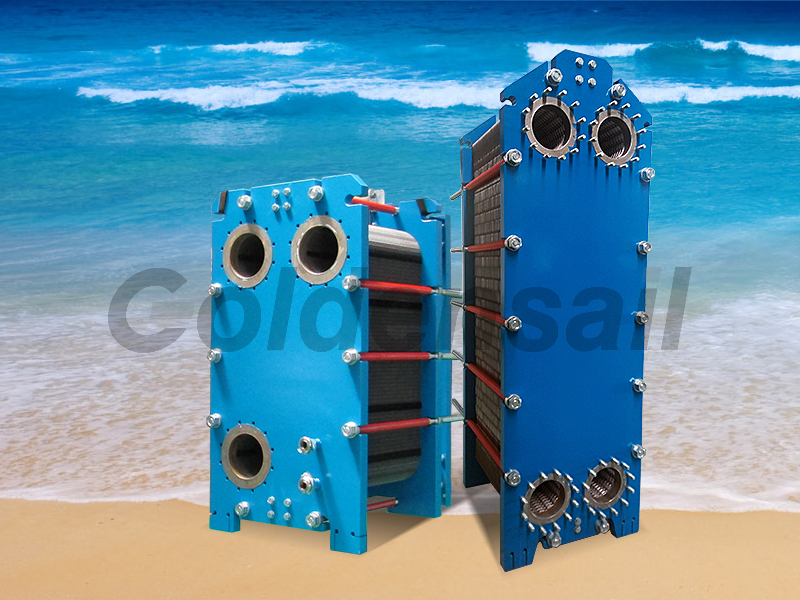 In recent years seawater desalination using multiple effect processes, has become increasingly popular. Several other equipment configurations have been used with horizontal tube falling film (HTFF) finding new popularity in the last decade. Plate heat transfer surfaces are the latest development in falling film technology. Various configurations of plates have been tried in the past. Among them have been dimpled plates and corrugated plates. The latest type of plates are pressed plate used in a falling film (PPFF). This new configuration has several advantages never before available to any seawater desalination process.
Plate heat exchanger has made beneficial attempts in various applications of seawater desalination and has achieved good results. With the continuous emergence of new materials, the improvement of existing materials, the progress of material processing technology and the continuous deepening of research on seawater desalination technology, it will have a wide range of applications in seawater desalination.
Over 20 years' experience in the PHE field, we can provided technical service to help you save more cost.