Using welded plate heat exchanger to reduce the cost of refinery process
17-08-2020
A plate frame heat exchanger is a type of heat exchanger that uses metal plates to transfer heat. Fluids are a subset of the phases of matter and include liquids gases plasmas and to some extent plastic solids. This has a major advantage over a conventional heat exchanger in that the fluids are exposed to a much larger surface area because the fluids spread out over the plates. This facilitates the transfer of heat and greatly increases the speed of the temperature change.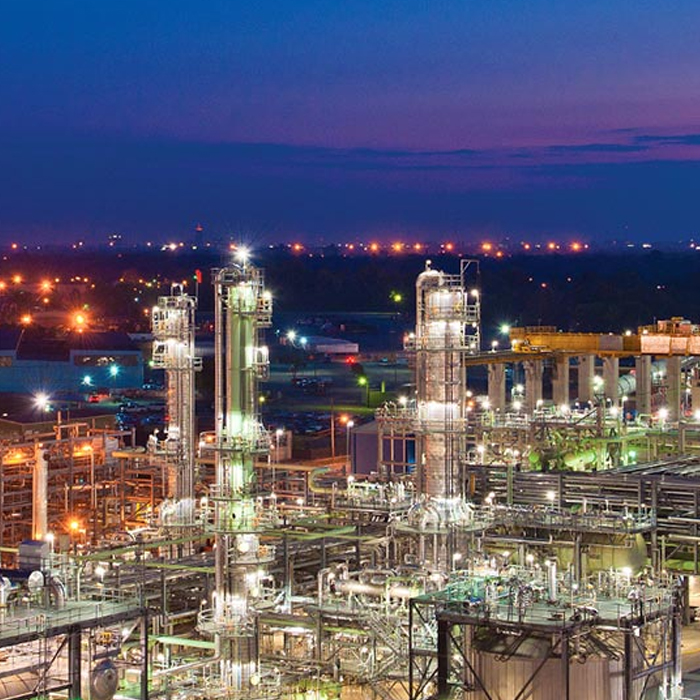 Plate heat exchangers lead to lower capital and operating costs than can be achieved with shell-and-tube heat exchangers. The limitation on their use has been the elastomer gasket between each plate, which is susceptible to leakage from chemical attack or to penetration by aromatics. In addition, operating pressure and temperature are typically limited to 20 bar at 180°C (356°F) for water, conditions that preclude its use in many downstream processes, especially refining, where aromatics can soften gasket materials at considerably lower temperatures.
Welded plate heat exchanger mainly use in the chemical industry or for utility systems in large buildings. The plate-shell type differs from the block type in two vital respects: it has true counter-current flow, whereas the block type is a cross-flow design, and the service pressure for the plate-shell heat exchanger is potentially as high as 400 bar, comparable to the shell-and-tube heat exchangers, whereas the block type is limited to around 30 bar by its cuboid shape.
The most energy-intensive process heating application in a refinery is the crude preheat train. This is where raw crude is heated to separate components in the atmospheric distillation unit. At times accounting for 30 percent of the energy used in the entire refinery, the crude preheats train is a costly but mandatory process heating application. With that said, how can a refinery increase the efficiency of this process while reducing cost? One solution is to use welded plate heat exchangers, which can reduce energy consumption by up to 30 percent and use less than a quarter of the space.