SIGMA M36 Heat Exchanger Plate
SIGMA M36 Heat Exchanger Plate
Schmidt

Tianjin

1~30day

5000 pcs per Day
Heat exchanger plate thickness : 0.5~1.0mm.
Heat exchanger plate unit type: Shallow-Dense Corrugation,Wide Flow Path,Asymmetric Flow Path.
Heat exchanger plate material : Stainless, 304 ,316 ,904 ,254 smo ,Hastelloy C276 ,Hastelloy C2000 ,Titanium ,Nickel ,Titanium.

We can replace and mix with original heat exchanger plate.
We can supply more than 400s heat exchanger plate models that single plate heat transfer area is from 0.03m2-5m2.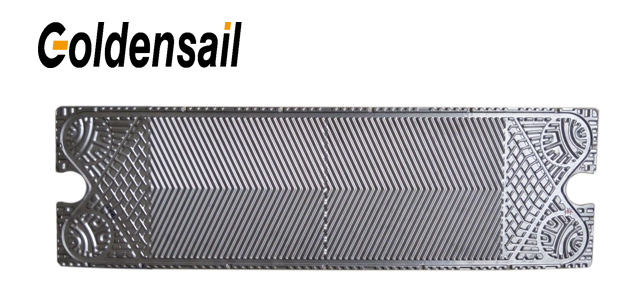 The heat transfer area of the SIGMA M36 heat exchanger plate is pressed in a corrugated herringbone pattern. When two heat exchanger plate are superimposed with opposing herringbone patterns, the helix-like flow and high turbulence results in high transfer coefficients and effective self-cleaning.
Higher performance, even less investment: the SIGMA M36 heat exchanger plate fulfills the requirements of the industry.Every heat exchanger plate type in various lengths and profile variations that ensures an accurate answer to any requirement.
Our engineers can help you design and select the model and configuration that is suitable for your application.
Application
---
Free cooling air: Gain free cooling.
Power Plants: Central cooling, Lubricating oil cooler, Generator cooling.

Hair care products: For processing component ingredients into finished hair care products.
Fruit and vegetable processing: Ensuring that production costs are kept as low as possible.
Product parameters
---
Product

Heat Exchanger Plate

Brand

Schmidt

Model

SIGMA M36

Thickness

0.5-1.0mm

Meterial

304, 316, 904, 254 smo, Stainless, Hastelloy C276, Hastelloy C2000, Titanium, Nickel, Titanium palladium alloy
Other Models
---
Schmidt Model

Sigma13

Sigma48

Sigma35

Sigma66

G33

Sigma26

Sigma49X(39X)

Sigma55

Sigma106




Sigma27

Sigma25shallow

Sigma56

Sigma136




Sigma36

Sigma35shallow

Sigma76

Sigma156




Sigma37

Sigma25

Sigma96

Sigma90