TL35B Heat Exchanger Plate
TL35B Heat Exchanger Plate
A-L

Tianjin

1~30day

5000 pcs per Day
Heat exchanger plate thickness : 0.5~1.0mm.
Heat exchanger plate unit type: Shallow-Dense Corrugation,Wide Flow Path,Asymmetric Flow Path.
Heat exchanger plate material : Stainless, 304 ,316 ,904 ,254 smo ,Hastelloy C276 ,Hastelloy C2000 ,Titanium ,Nickel ,Titanium.

We can replace and mix with original heat exchanger plate.
We can supply more than 400s heat exchanger plate models that single plate heat transfer area is from 0.03m2-5m2.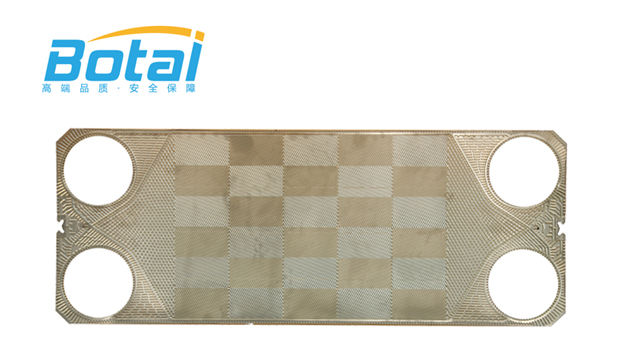 The TL35B heat exchanger plate designed optimizes heat transfer by providing a large but compact total surface area through which the heat can be drawn from one liquid or gas to another.
A change in the corrugation pattern enables the heat exchanger to be used in different processes.The heat transfer area of the TL35B heat exchanger plate is pressed in a corrugated herringbone pattern. When two heat exchanger plate are superimposed with opposing herringbone patterns, the helix-like flow and high turbulence results in high transfer coefficients and effective self-cleaning.
We have 10 year experience of designing in this field and solve various problems for you. Our engineers can help you design and select the model and configuration that is suitable for your application.
Application
---
HVAC: Used in district heating systems worldwide.
The pharmaceutical industry: Manufacture insulin, vaccines, antiviral medicines.

Starch & Sweetener production: Help sugar producers maximize product quality.
Fish meal industry: A major force throughout the development of industrialization.
Bioprocessing Optimized: Separation solutions, fluid handling components and heat.
Industry Hydraulics: Automotive industry, Process Technology(thermal plants, plastics etc.)
Product parameters
---
Product

TL35B heat exchanger plate

Brand

AL

Model

TL35B

Thickness

0.5-1.0mm

Meterial

304, 316, 904, 254 smo, Stainless, Hastelloy C276, Hastelloy C2000,

Titanium, Nickel, Titanium palladium alloy
Other Models
---
AL Replacement Model

M3

M10M

M30

MK15BW

A15B

AX30B

P16

TL3B

TL15B

T20S

M6B

M15B

MA30S

T20MW

AM20B

Clip6

P26

TL6B

T20M

TL35S

M6M

M15M

MA30M

MA30W

A20B

Clip8

P32

TS6M

T20B

TL35B

M6MX

MX25M

M6MW

AM10

AM20

Clip10

P36

TL10B

T20P

T45M

M10B

MX25B

M10BW

A10B

AK20

Clip15

T2B

TL10P

TS20M